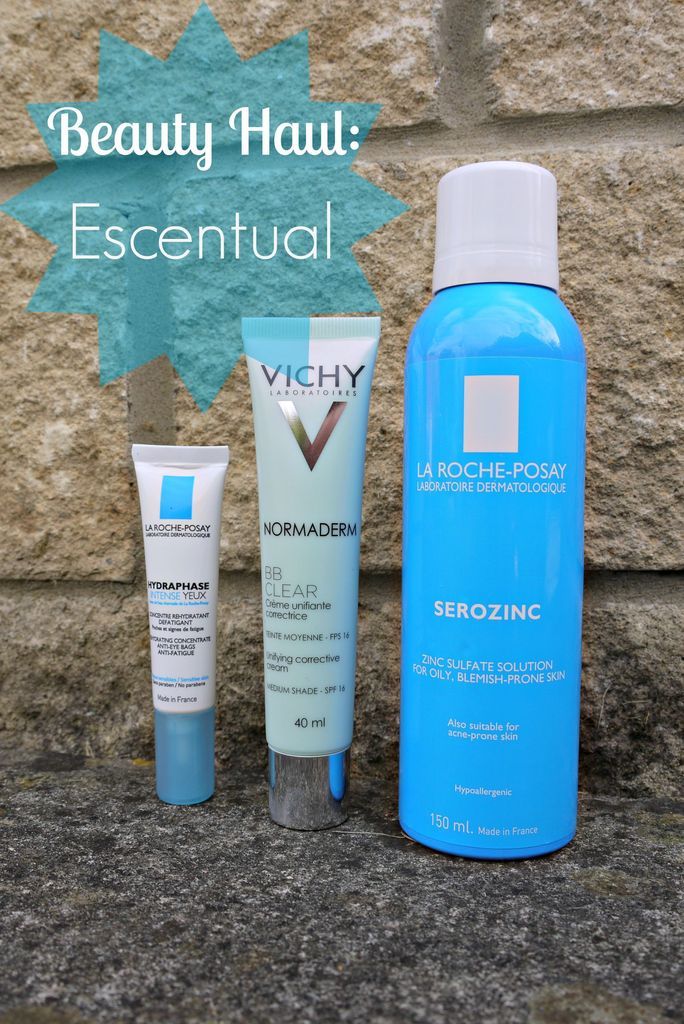 Who else absolutely loves finding a new website where you can spend all your hard earned cash on? I know I do!
Recently I have become a little bit obsessed with my skincare routine, after all, you only have one skin, so you may as well take care of it, right? So when I heard of
Escentual

,
I thought all my dreams had come true (and my bank account had a little cry because it knew what that entailed).
The reasons why Escentual stands out to me from all the other beauty websites out there are:
1.
They stock products that you can't necessarily find on the high-street.
2.
They run a points system (similar to Boot's advantage card points) called
'Pretty Pennies'
. For every £1 you spend, you earn 2 Pretty Pennies and each Pretty Penny equals 1p.
Pretty good, huh?
So, here is what I bought:
Hydraphase

Intense Eyes - Targeted Rehydration: La Roche-Posay
This is designed to target puffy eyes and dark under-eye circles, which is something that I definitely suffer from, due to inability to sleep at night and having to get up at an un-godly hour the next morning for work. I've been using this every day (morning and night) but I think it's too early to say the product is doing what it says on the tube, although, I do think that my dark circles have faded slightly.
Normaderm

BB Clear - Unifying Corrective Cream - Vichy
This smells incredible for a BB cream. I wish I could explain what of, but it's very fresh smelling. This BB cream was created for those who suffer from oily skins and blemishes and one of the ingredients is salicylic acid, which is supposed to be really good for spots. It also contains thermal spring water, which makes it a really light formula, super hydrating, and a dream to apply. I've certainly noticed that any spots I do get now, are less red and angry looking and covered up well.
Serozinc

Spray - La Roche-Posay
My favourite of the three! I'm not going to go into detail about it now - watch out for a full review coming soon! Let's just say, it's worked miracles!
Have you ever tried any of these products? What do you think of them? Is there anything from these brands that you think that I must try? Let me know in the comments below! (Please...I mean...if you want to of course.)